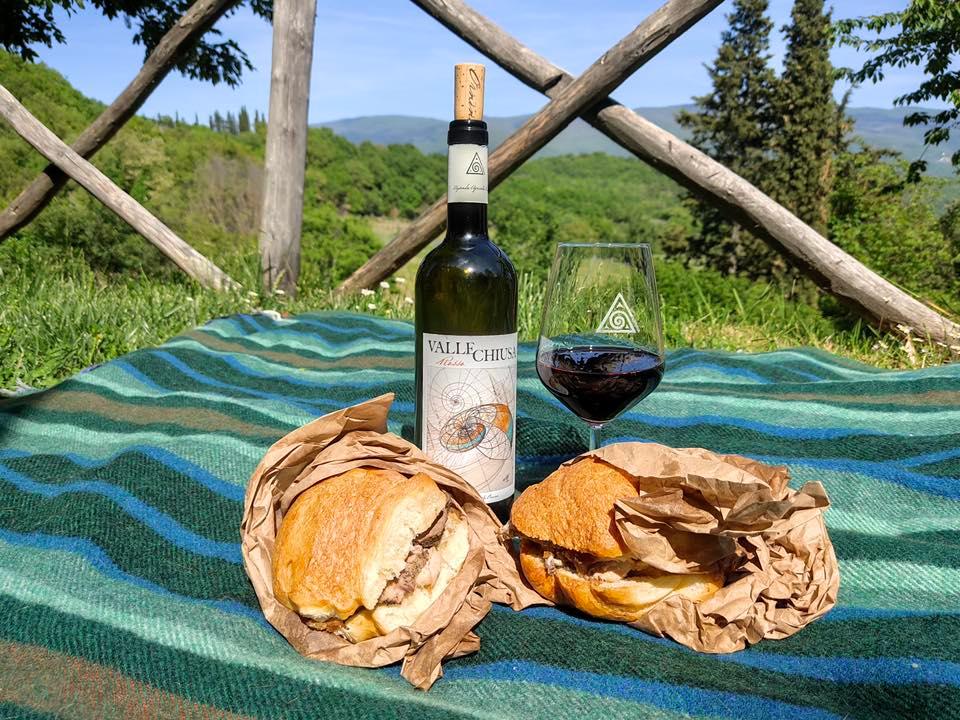 La merenda sincera più toscana che ci sia!! Vino rosso e porchetta. E che vino rosso…Vallechiusa Rosso 2019 senza solfiti e senza inganni! Insomma, pane al pane, vino al vino e maiale al maiale!
Vi aspettiamo dalle 16 alle 19 nella nostra cantina per questo momento di genuinità contadina.
€10 panino + calice di Vallechiusa Rosso 2019
 evento a numero chiuso. Si consiglia di prenotare
per info e prenotazioni
Greta 3382381000 Agnese 3533870617
Be ready for the most sincere Tuscan snack!! Red wine and porchetta. We are not talking of an average red wine… it's Vallechiusa Rosso 2019 sulfites-free! In short, call a spade a spade well, in this case call a pork a pork!
We are waiting for you from 4 to 7 pm in our cellar for this moment of peasant genuineness.
 € 10 sandwich + glass of Vallechiusa Rosso 2019
 limited number event. Reservations are recommended
for info and reservations
Greta 3382381000 Agnese 3533870617