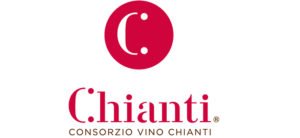 Chianti Wine produced in Tuscany is probably the best-known and most iconic of all Italian wines. Wine of ancient origin, Chianti has been recognized by its geographical area only since the Middle Ages.
The official Chianti wine zone was officially demarcated by Cosimo Medici III in the early 18th Century, and the wine's defining character came about under the craftsmanship of Barone Ricasoli in the late 19th century. Back then, Chianti was made using a wide range of local varieties, including white grapes. The Chianti DOC title was created in 1967 and in 1984 was promoted to the highest level of Italian wine classification: DOCG.
Today, Chianti is a source of world-class wines. It has begun to move away from its long-associated image of fiaschi (the squat, straw-covered bottles). Local laws also require Chianti wines to have a minimum of 70% Sangiovese (up to 100%). The native varieties Canaiolo and Colorino are also permitted, as are the classics Cabernet Sauvignon and Merlot and also Syrah to a limited degree. In Chianti Colli Aretini sub-zone the use of white grapes (Trebbiano and Malvasia) is also permitted.
Chianti's winemaking zone stretches into the provinces of Prato, Florence, Arezzo, Pistoia, Pisa and Siena. Seven Chianti sub-zones come under the Chianti DOCG: Colli Aretini, Colli Fiorentini, Colli Senesi, Colline Pisane, Montalbano, Montespertoli and Rufina.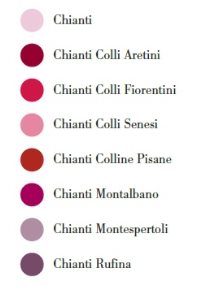 Source http://www.consorziovinochianti.it
Chianti is a fruity wine supported by a racy acidity and mellow tannins. It must be aged for a minimum of four months, and for the added designation of superiore, it has to age for an additional three months before release. The label riserva indicates that the wine has been aged for at least 24 months.
For many years, Chianti was bottled in fiaschi, round straw-wrapped bottles that became iconic of the Italian wine industry across the world. The fashion has declined in the 21st Century, however, as winemakers have sought to shed the association of Italian wine with the cheap-and-cheerful image of days gone by. It is now more common to find Chianti wines in Bordeaux-style bottles.
It is possible to download the procedural guideline here:
Consorzio Vino Chianti
Viale Belfiore, 9 – 50144 Firenze
Ph. (+39) 055 333600
info@consorziovinochianti.it
http://www.consorziovinochianti.it