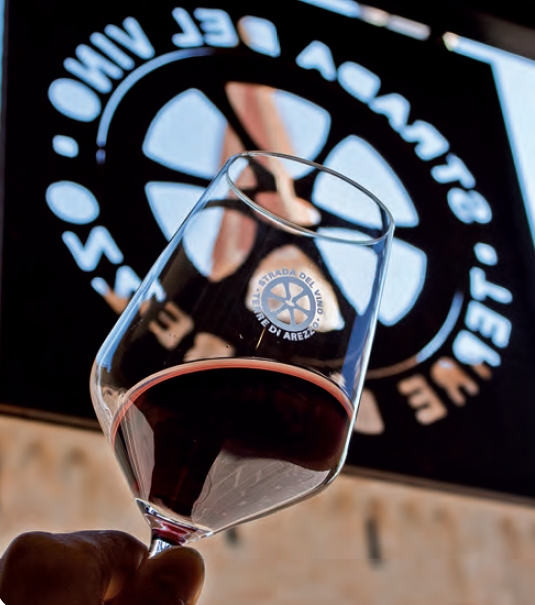 The Basic Wine Course is organized by Strada del Vino Terre di Arezzo in collaboration with AIS Arezzo Delegation. The course includes a cycle of 5 meetings aimed at all those who wish to deepen their knowledge of wine.
The short course ends in a few lessons and does not claim to replace an AIS course of wine tasting certainly more challenging in terms of content and frequency.
The lessons are an important vehicle for promoting local wineries because they teach people the potential and richness of our territory.
The course is also an opportunity to discover the link between product and territory, between wine grower and historical memory, an opportunity to bring consumers closer to producers by making local wines known and tasted.
Each lesson hosts a producer associated with Strada del Vino Terre di Arezzo that presents its own company and production by tasting one of his wines among the three wines present in each lesson.
Course structure:
1st Lesson - Tasting Technique;
2nd Lesson - Viticulture and enology, Service and conservation techniques, outline of organic and biodynamic wines;
3rd Lesson - National Wines
4th Lesson - International wines and special wines
5th Lesson – Food/wine pairing
Participants will be provided with glasses and notes and will be issued a certificate of participation at the end of the course.