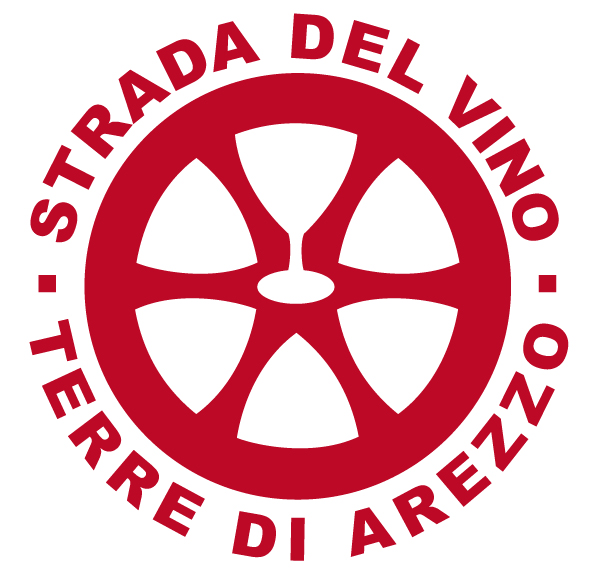 The mark of Wine Road "Terre di Arezzo", by an idea of Sergio Bianco, a well-known creator of trade-marks, shows the deep and tight bond with the cultural roots, the landscape and the nature of the Aretine area.
The wheel, an element of remarkable importance in our civilization, expresses the idea of the journey.
The outline of a glass stands out in the heart of the wheel. The upper part of the glass, repeated in the wheel, reminds us of a shield as a symbol of union and defence. The circular shape recalls the concept of the table as the holy place where people gather and meet each other.
Foto tratte da: https://www.behance.net/gallery/Strada-del-Vino-Terre-di-Arezzo/15363991
Il segreto del pieno e del vuoto: la rotazione del calice

https://www.logogenesi.it/segreto-del-pieno-del-vuoto-la-rotazione-del-calice.html
Il calice e la ruota: equilibrio simbolico del pieno e del vuoto

https://www.logogenesi.it/calice-la-ruota-equilibrio-simbolico-del-pieno-del-vuoto.html